The current situation and obstacles being faced by Japan due to an influx of inbound tourism
#outdoor #world standard # inbound
Coordinator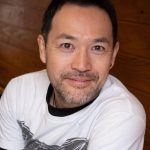 Daisuke Kondo
SOLO Japan
Currently, the number of incoming tourists has been increasing astronomically, and it's been noticed that there are a great many ways by which to measure the situation.  Part of this measurement relies on understanding the reasons behind the attraction of tourists to Japan, dealing with other languages, hiring qualified foreign staff, and accommodating touristic needs while not compromising those of the local Japanese people.
There have many cases in which villages were suffering; population drainage of local resources.  That negative situation was, however caused by one activity or one photograph that ended up having attracted so many people.  Surprisingly, those same towns are now flourishing again because of those who took interest in the photographs that had been published previously.
Adversely, areas such as Kyoto and Mount Fuji, are facing huge dilemmas from having such a large influx of tourists without the necessary resources or trained staff to facilitate a beneficial stay for both the tourism industry and Japan.  As it stands, tourists have at times, overrun the capacity of facilities; causing traffic difficulties, disrupting living conditions of the locals, and more so, damaging the perilous natural ecosystem of protected and unprotected areas by disregarding rules when it comes to wild life and nature.  Lastly, there have been constant indications of unqualified guides whom do not meet the international standard of qualifications, as well as a gross lack of communication, creating a language barrier that could in turn, be contributing to the disregard of local nature and its preservations.
By using other countries with similar risks and experiences as our diving board, we can begin to understand the differences of the inner workings of tourism and find ways to ensure a betterment of risk management in this era of ever-expanding globalization.
We are inviting those panelists who have a deep understanding of Japan from inside and outside. We would like to have a discussion for as long as it take as we have to think about the way to grow even further while managing those risks.  We would like to discuss as much as possible these matters as they will not only affect us now, but long into the future. As this is a serious concern we'd like to examine the subjects thoroughly. Back to Japanese→
Panelists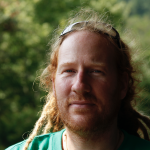 Michael John Harris
Owner of Canyons
Mike is one of the pioneers of Japan adventure tourism.
He created Japan's first canyoning company, Canyons, and is also credited with introducing international safety standards and best practices to the industry.
His 25 years in the Japan tourism industry at multiple levels have lead to a deep understanding of tourism marketing and management. He currently works at the national level for the Ministry of Environment, National Parks, and Ministry of Tourism advising in areas of tourism strategy, operations and marketing. He also works at the local level as a board member of the Minakami Tourism Association (DMO), chairman of the Minakami Outdoor Association, and also consults in many rural areas for adventure tourism, inbound tourism and destination development. Back to Japanese→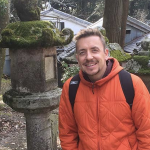 Chris Hall
CEO of 
Kyoto Guided Walks
Chris has worked in a wide range of tourism roles both in Australia and Japan since 2007. He got his start in the industry as a Japanese speaking tour guide in Cairns, Queensland before working in a number of senior travel roles at Flight Centre, Australia's largest travel group. He then went on to work as the National Sales Manager for EXO Travel, Asia's leading Destination Management Company, where he promoted all ten of their destinations in Asia to the travel trade in Australia and New Zealand. The Japan branch of EXO Travel grew from a small team of 5 staff in 2012 in Tokyo to a team of almost 100 including a specialist adventure cycling and trekking department by 2018.
In October 2018, he founded Kyoto Guided Walks where he is the lead guide and works directly with travel agents, tour operators and wholesalers across Australia and New Zealand. His interests include strategies to manage the current inbound tourism growth in both Kyoto and Japan, creating road maps for long term sustainable tourism and helping smaller Japanese tourism operators connect with travel agents in English speaking markets to grow their business. Back to Japanese→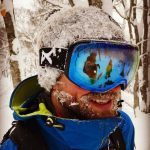 Brent Potter
Operations of Japan Ski Tours
Born and raised in Japan, Brent spent his younger years on Japan's northern most island Hokkaido, the capital of Japow. After graduating high school and departing Japan, Brent spent two years attending an outdoor guiding school in Canada and later took up residence in Denver, Colorado. Fast forward 10 years and he's now back in his old stomping grounds, shredding the gnar gnar. Brent has been a key member of Japan Ski Tours and his humorous stories and epic mountain poses have led to many foreigners leaving Japan with great memories. Back to Japanese→